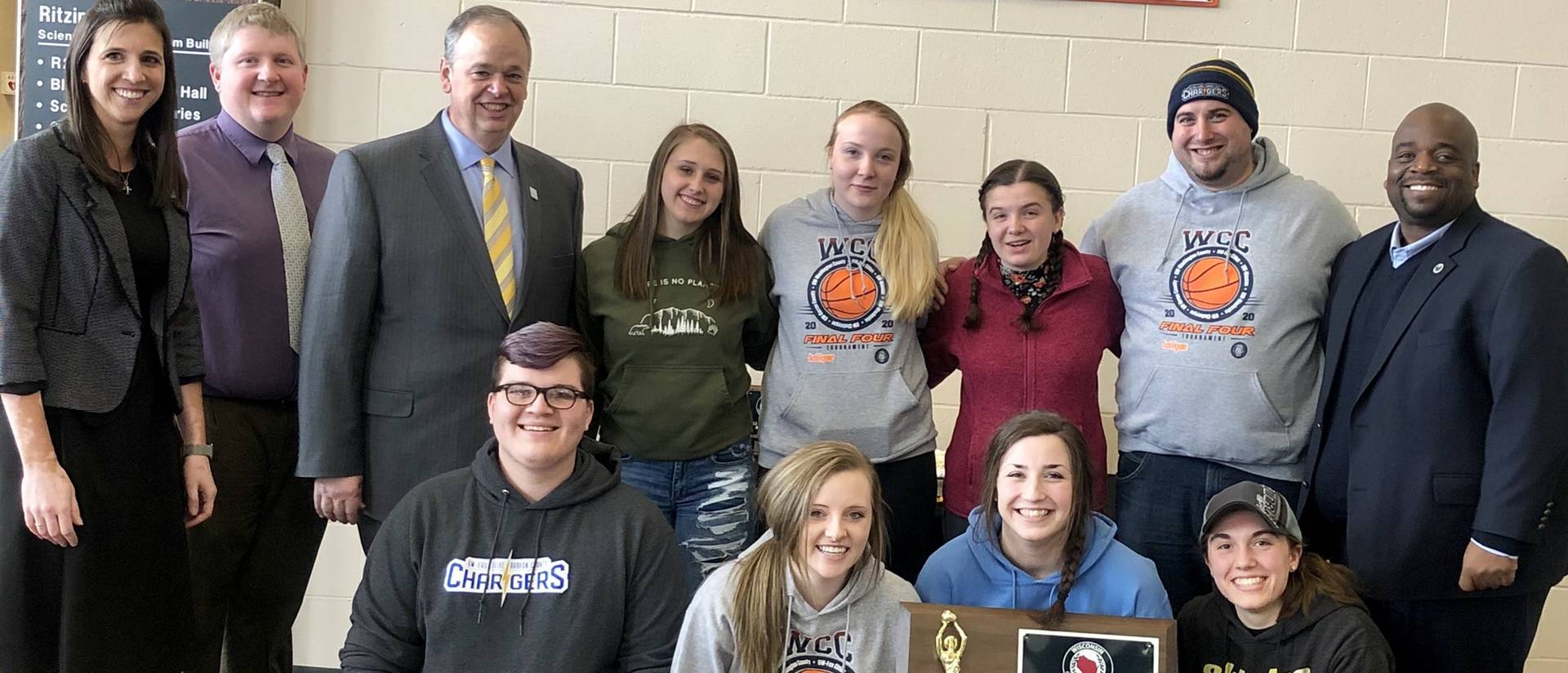 Competition and camaraderie
If you're interested in intercollegiate competition, UW-Eau Claire – Barron County has several varsity sports that will enable you to compete with students at other campuses throughout the state. You don't need to be a sports superstar; you do need to love the sport, enjoy competition, and be willing to give it your best effort.
The UW-Eau Claire – Barron County Chargers are members of the Wisconsin Collegiate Conference (WCC) which is comprised of the thirteen UW Colleges campuses, and the Wisconsin Junior College Athletic Association (WJCAA). In addition to competition in the WCC, the Chargers compete in many non-conference events.
Collegiate Conference Handbook
We invite you to view our fall 2018 athletics calendar and encourage you to come out to watch us compete!