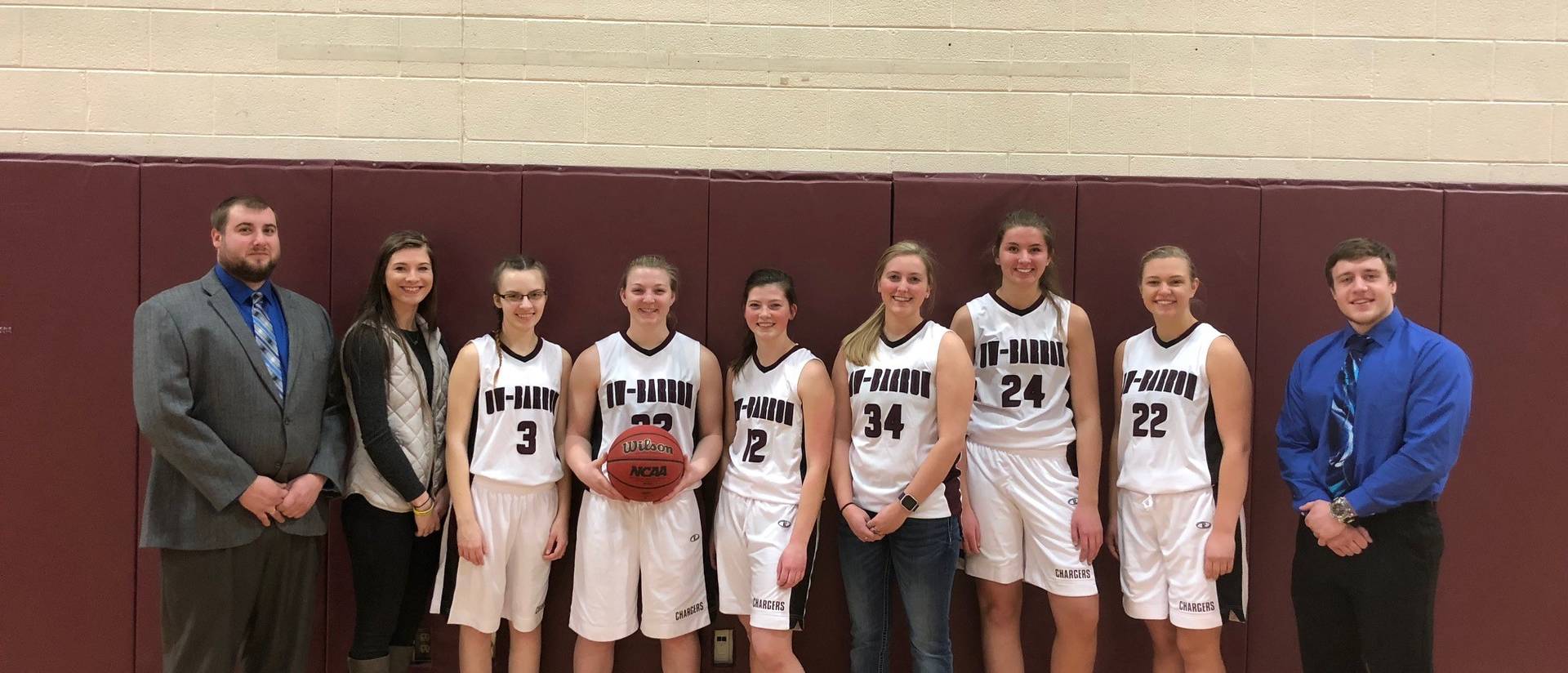 The women's basketball team plays scheduled games in the Wisconsin Collegiate Conference from November to February of each year. The state tournament is played during the month of February in the Wisconsin Dells. The team competes against the other UW Colleges campuses as well as several non-conference teams in Wisconsin, Minnesota, and the Upper Peninsula of Michigan.
The season begins in mid-October. Practices are typically held in the afternoons and evenings on Mondays-Fridays, depending on team members' schedules. There are sporadic practices and games scheduled over winter break. Games are usually held on Wednesdays and Saturdays and some games require overnight travel. Student-athletes are given meal money for road trips and accommodations and travel are provided.
Student-athletes are required to sign a Code of Conduct, maintain satisfactory academic progress which is regularly monitored, and to represent the University in a positive manner.
Information and Recruitment
If you'd like more information on UW-Barron County's women's basketball program, would like to be recruited or want to set up a visit with our coach, please send an email to Paul Ihrcke.
Team Statistics
For information about the team, including rosters, game schedule, player stats and team stats and standings, please visit the Wisconsin Collegiate Conference Website.
Watch Online
You can watch the UW-Barron County women's basketball team play online thanks to Eye in the Sky sports! Learn more about Eye in the Sky Sports Chargers' matches right at home.
Roster + Schedule
See this page for upcoming posting of 2018-19 roster and game schedule.