About UW-Eau Claire – Barron County
Launching a bright future together
UW-Eau Claire – Barron County provides quality liberal arts general education that is accessible and affordable, prepares students for success and promotes lifelong learning, leadership, service and responsible citizenship. With an associate degree option, students here can get a quality education that will help in preparing for a career in the real world. At UW-Eau Claire – Barron County we strive to give each of our students an unforgettable experience.
Campus Mission
We foster in one another creativity, critical insight, empathy, and intellectual courage, the hallmarks of a transformative liberal education and the foundation for active citizenship and lifelong inquiry.
UW-Eau Claire – Barron County is dedicated to providing:
General education courses for the freshman/sophomore years in preparation to earn the Associate of Arts and Sciences degree and for transfer to complete a bachelor's degree program in a variety of academic fields.
A campus community in which students have the advantage of individual attention provided by small classes, as well as sharing with faculty the benefits of intellectual inquiry and scholarship.
A broad-based liberal arts education which allows the students options, teaches the students to think creatively and critically, and prepares them to deal effectively with future choices as educated individuals.
Academic advising and counseling to guide students through sound academic decisions, smooth transfer, and continued academic success at baccalaureate institutions.
Encouragement to students to develop special talents, discover new areas of interest, strengthen leadership skills, and heighten self-confidence through participation in a variety of educational opportunities, extra-curricular activities, the fine arts, and social activities.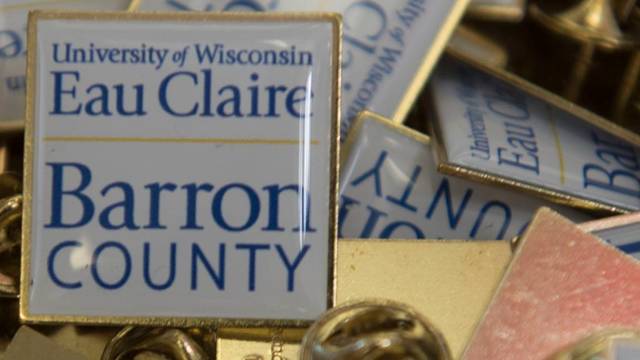 Accreditation
Effective July 1, 2018 the 13 two-year campuses formerly known as University of Wisconsin Colleges were integrated as branch campuses with seven of the University of Wisconsin System's four-year comprehensive or research institutions. As part of this restructure, the former UW-Barron County became a branch campus of UW-Eau Claire. It is now known as UW-Eau Claire – Barron County. Accreditation, administrative oversight, and reporting structures also formally transferred on July 1.
During the 2018-19 academic year, UW-Eau Claire–Barron County will continue to offer the curriculum and follow the academic policies published in the UW-Colleges 2017-18 catalog.