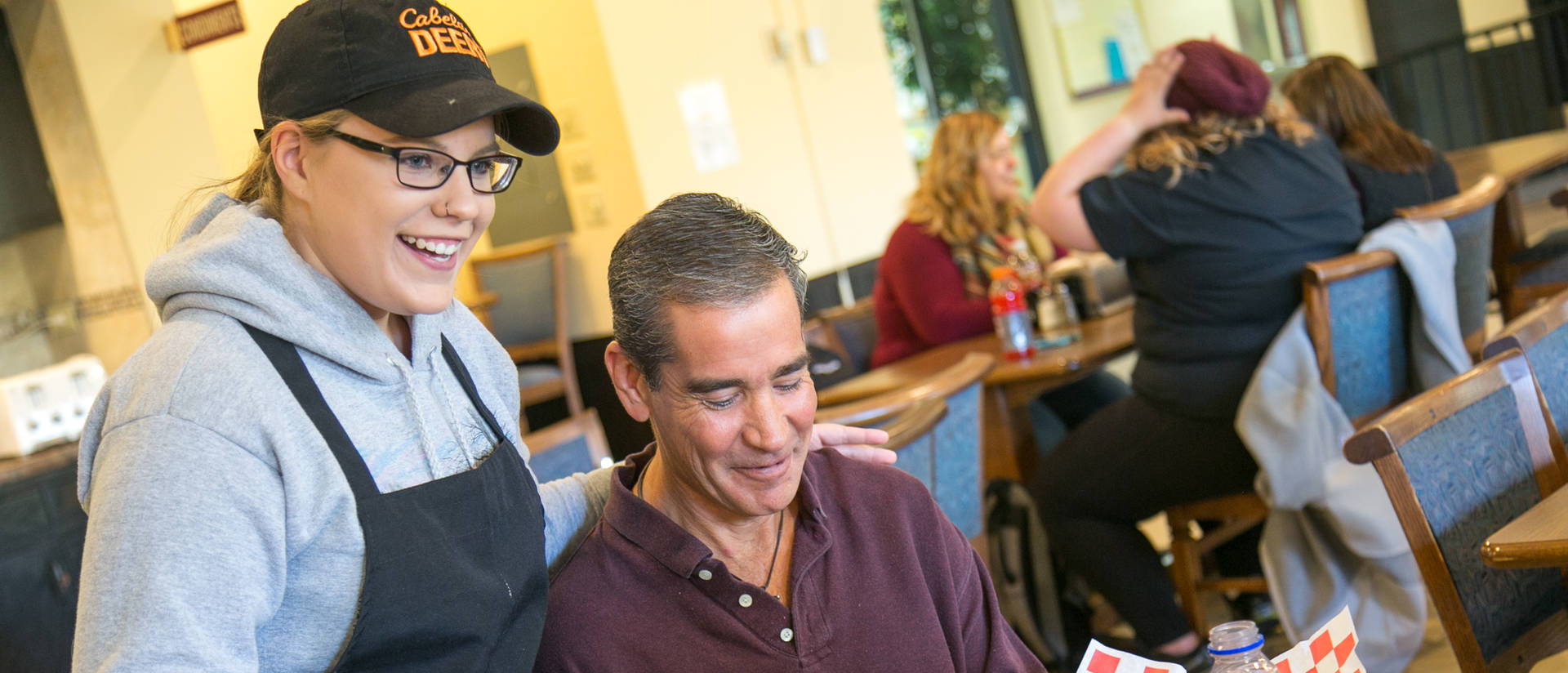 Make money while making your grades
We know how busy the lives of UWEC-BC students can be, and we also know that finding a part-time job is essential to many, and a key to staying in school. Not to worry — we've got jobs on campus for you! Ease some money troubles working right here!
Working on campus can be a great way to meet new people, gain experience, and pay for the expenses of college, all right here on our Rice Lake campus. A few jobs that are available to students each academic year are:
Solution Center Customer Service and Front Desk Specialist
Tutoring
Food Service
Library Assistant
Athletics & Recreational Specialist
Find a job with Handshake
UW-Eau Claire – Barron County offers students an easy way to find jobs through the convenience of an online portal called Handshake. Handshake is a tool that makes it easy to find work-study jobs and part-time jobs on campus, or internships and full-time opportunities out in the real world with available listings all in one place.
Employers can use Handshake as a recruitment tool as well, to identify qualified candidates for open positions, register for career fairs and manage on-campus recruitment activities. Your employment cycle as a student just entering college to graduating will be streamlined with resources like Handshake.
The video below walks through the basics of Handshake, and don't be thrown by the Blugold/UW-Eau Claire language used in the video. The process is the same for students at both campuses.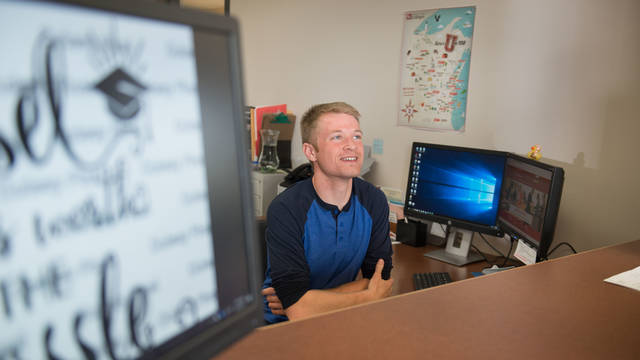 Questions?
Contact Advising, Retention + Career Center
715-836-3487
arcc@uwec.edu