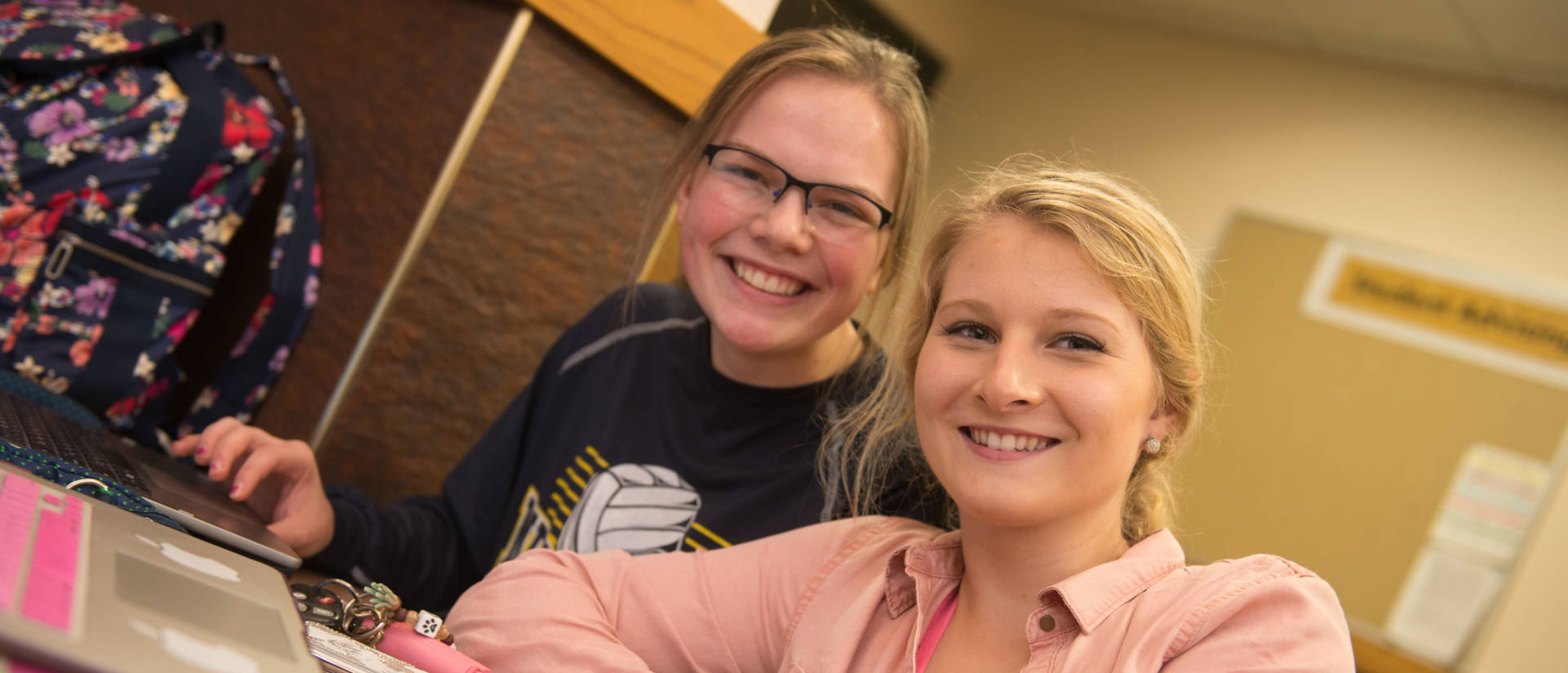 Come join our UW-Eau Claire – Barron County family!
Helping you achieve your education and career goals is our number one goal. Our supportive advising, and ease of credit transfer ensure you have options across the UW System and beyond.
*If you would like to change your location from UW-Eau Claire to UW-Eau Claire – Barron County, please see your advisor for more information.
Admissions qualifications
You will be a strong candidate for admission if you maintained a 'C' average or higher (2.00 on a 4.00 scale) at your previous college(s). If your GPA is below 2.0, we will evaluate your application for admission through a holistic approach that takes into consideration not only your academic career to date, but your experiences outside of the classroom that highlight your drive and determination, compassion for others and ability to thrive here.
Apply
Please submit the following:
$25 application fee - you are exempt from this fee if the last school you attended was a UW branch campus or UW College 2-year campus.
Note: If the fee is a financial hardship, please contact admissions@uwec.edu to request a fee waiver and explain the reason for your need (e.g. eligible for free and reduced lunch, income loss due to COVID-19, etc.).
Official high school transcript (required for ALL transfer students)
Official transcripts from each college or university you have attended

Note: If you're a military member, submit Joint Service Transcript or Transcript for Community College of the Air Force.
This information should be sent to:
UW-Eau Claire Admissions
Schofield 111
105 Garfield Ave.
Eau Claire, WI 54701
Credit transfer
An evaluation or official list of transferred credits will be prepared for you by the Admissions Office once you have been accepted. The credits you earned at an institution accredited by a regional or national accrediting organization recognized by the Council for Higher Education (CHEA) may be considered for transfer. A maximum of 72 credits will be accepted from two-year colleges, University of Wisconsin Colleges, Wisconsin Technical Colleges or other accredited junior colleges.