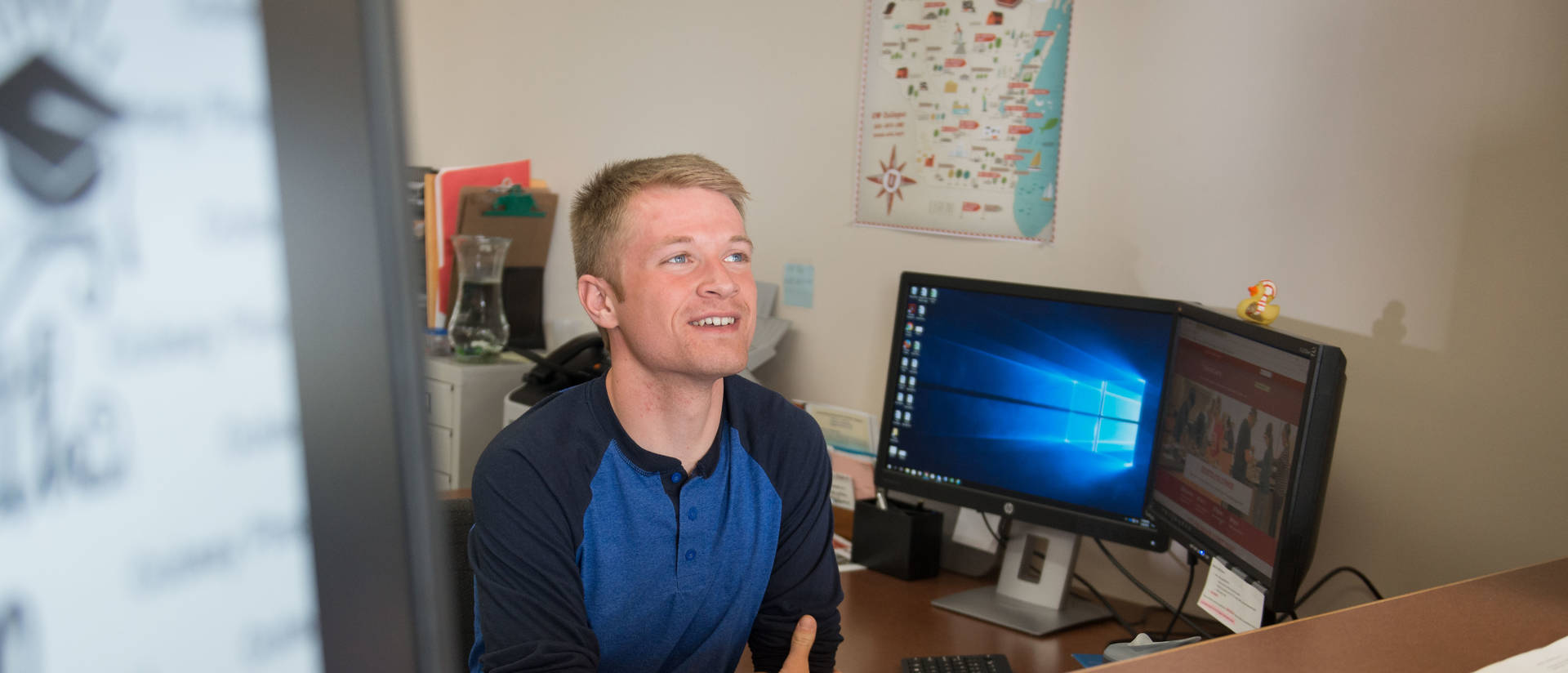 Work-Study is federal student aid that is based on need and awarded as part of the total financial aid package. Most students positions on campus require work-study funding for eligibility.
Students must complete the FAFSA (free application for federal student aid) to see if they qualify for work-study. If they do qualify, it will be listed on their PRISM Student Center page under financial aid. Students must accept work-study on their PRISM account before they inquire about jobs. Contact the campus Solution Center with questions.
Students must be enrolled in at least 6 credits during the semester that they want to work. If their enrollment falls below 6 credits, the student is immediately terminated from their student job(s).
A student must be enrolled in classes in order to work. If a student withdraws from school, the student is terminated from their student job(s) on the last day of enrollment.
A student must make satisfactory academic progress (SAP). In other words, a work-study student needs to keep moving toward degree completion by earning passing grades and completing at least 2/3 of their classes. If a student has a SAP hold (financial aid suspension) placed on their record, the student may not work until the hold is removed. Contact the campus Solution Center with questions about reinstatement.
See Handshake to search current open work study positions.