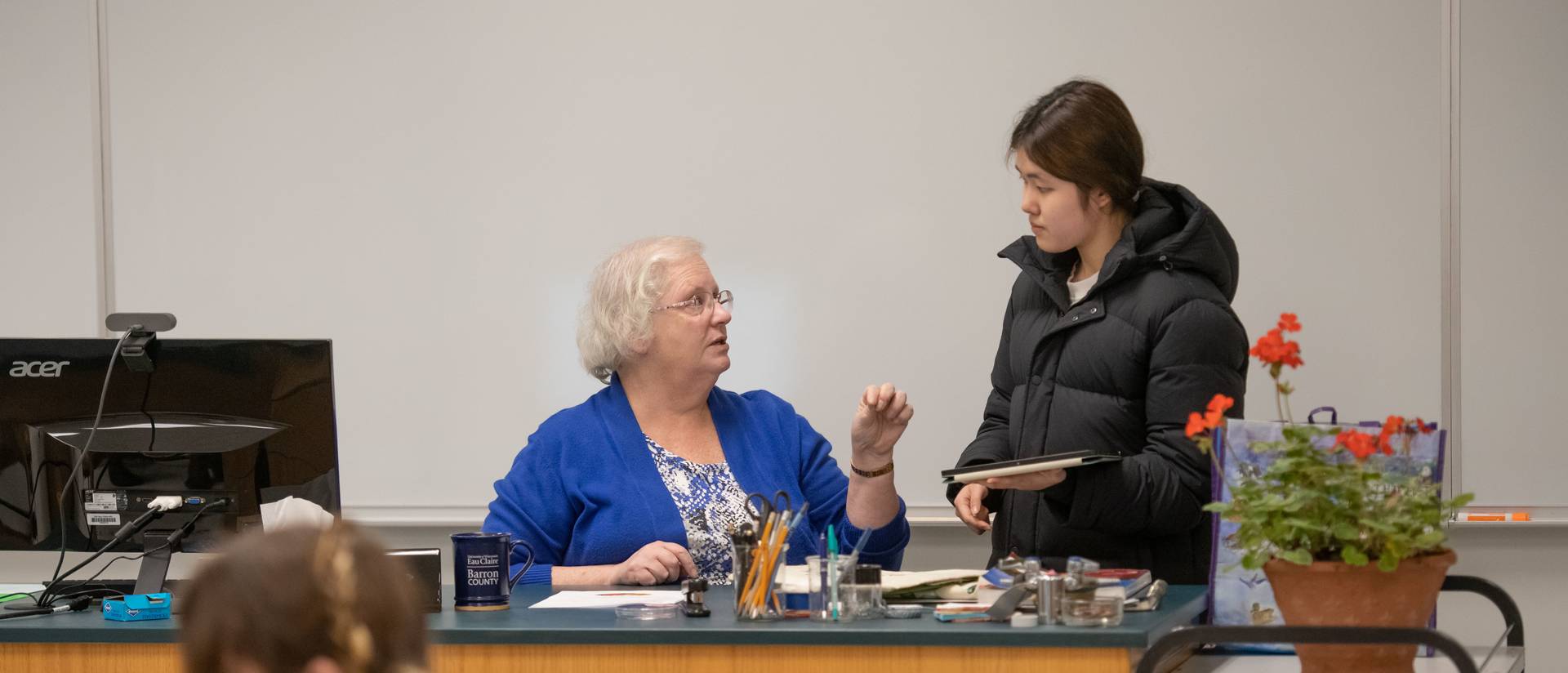 Resources to help you stand out in the workforce
While the importance of acquiring a college education goes beyond job preparation, most students would say that their primary objective for earning a degree is to work in a field that satisfies and is rewarding. Whether you have made a firm career decision or are among those who are still developing plans, there are many opportunities at UW-Eau Claire – Barron County to be preparing for your career.
Career Planning – Action Steps to Keep You Moving Ahead
Assess
Understand your strengths, interests, values, personal styles
Identify career options of interest
Explore
Research majors and careers
Talk to professionals
Test out interests
Prepare for Work Experiences
Resume Writing
Interviewing Skills
Participation in Service Learning, Internships, Volunteering, Summer and Part-time jobs
Campus Resources – Staff and Services to Support Your Career Development
Career Planning and Decision-Making - Dr. Bruce Jungerberg meets with students individually and conducts workshops to help students with career choice and goal setting.
Career Assessment – Career testing and debriefing using WISCareers, MBTI, and Career Cruising.
BUS 194 Career and Life Planning – This two-credit course taught by Dennis Villeneuve focuses on self-awareness and career exploration.
Service Learning & Internships – helps students with placement into service learning experiences and internships that can be strategic to one's career plan.
Resume Writing, Interviewing & Job Search – Job Center/ WorkForce Development staff provides on-campus workshops to help students prepare for employment. Workshop schedule to be announced.
Contact Student Services for appointments and more information.