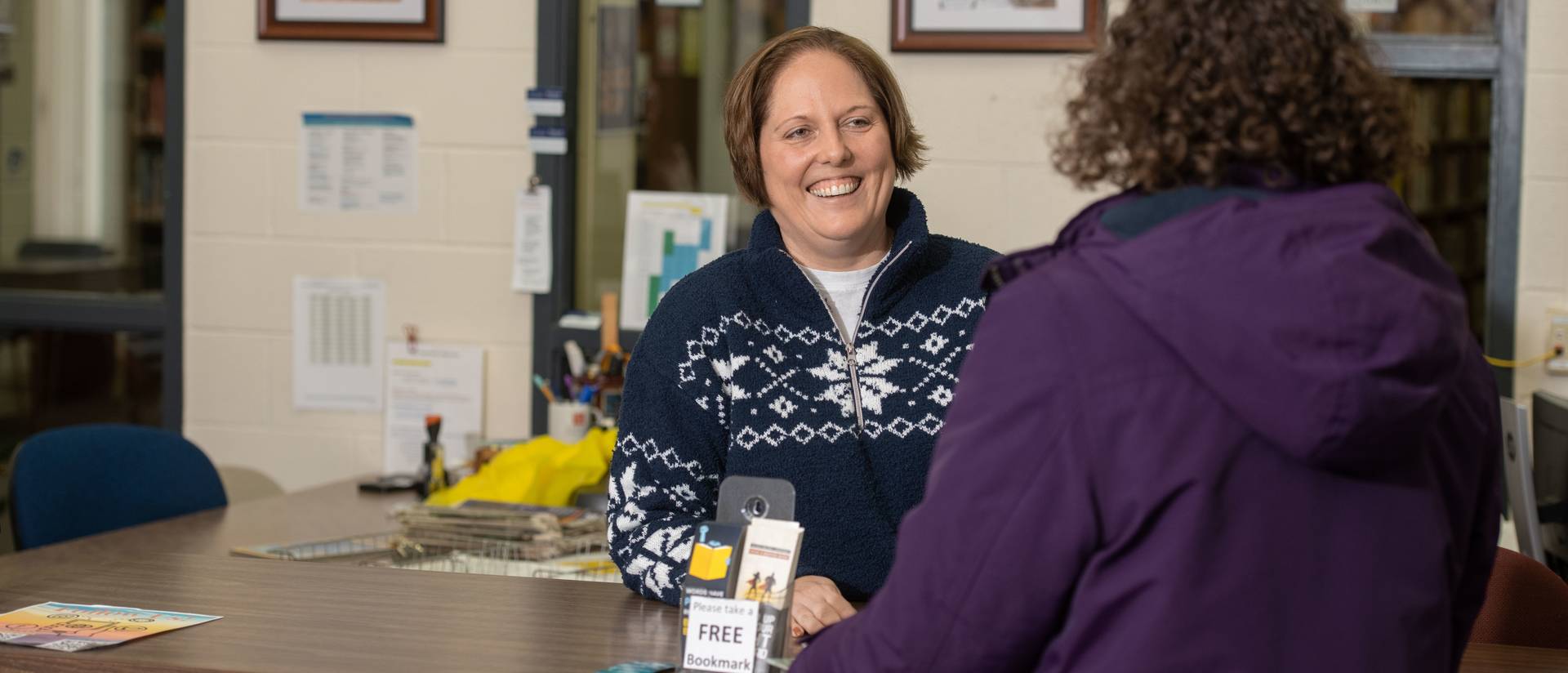 Tutoring when you need it
The Learning Center, located in the library next to the computer lab, offers free tutoring in a variety of subjects on a drop-in basis. You do not need to make an appointment. Our staff is made up of peer, faculty, and staff tutors. The Learning Center promotes active and collaborative learning in a comfortable and supportive environment to help you get the most out of your learning experience at UWECBC. Our goal is to help you develop the learning strategies you need to reach your academic potential as you become an independent, lifelong learner. Tutoring is available in the following areas:
English + Writing

A writing tutor can help you:

Develop ideas for your paper
Organize your paper
Understand basic grammar and punctuation
Find sources for your paper
Format citations appropriately
Learn editing and proofreading strategies
Address specific concerns based on your or your instructor's request

When you come in, please bring one or more of the following:

The written assignment (topic, requirements, length, etc.)
A draft in progress
Any previous essays with your instructor's comments

Remember the following tips when coming in:

Be sure to leave enough time for your appointment (at least 20 minutes)
Be prepared to explain your or your instructor's particular concerns about the paper
Other Writing Resources
Mathematics
Science

A peer tutor is not available for the sciences this semester.

Additional Links
If you need tutoring help in another subject area, please contact the following individuals:
Scott Friess
Department of Mathematics
Math Tutorial Coordinator
Ritzinger Hall, Room 217
715-788-6225
friesss@uwec.edu
Kate Worzala
Writing Tutorial Coordinator
Meggers Hall, Room 114
worzalak@uwec.edu
Learning Resource Tools
Academic Success Program
The Academic Success Program works with students to help them achieve academic success and identify areas that are preventing them from achieving their academic goals at UW-Eau Claire – Barron county.
The Solution Center works with students to provide them with the skills needed to be successful college students and establish short- and long-term goals to plan for their academic success. These skills (e.g., time management, study strategies, stress management) are received through a variety of workshops and/or through individual appointments.
If you would like help with developing study strategies and/or a plan for academic success, you can contact:
Sonya Swearingen
Academic Success Program Coordinator
Room 104 Meggers Hall
715-788-6244
swearisa@uwec.edu