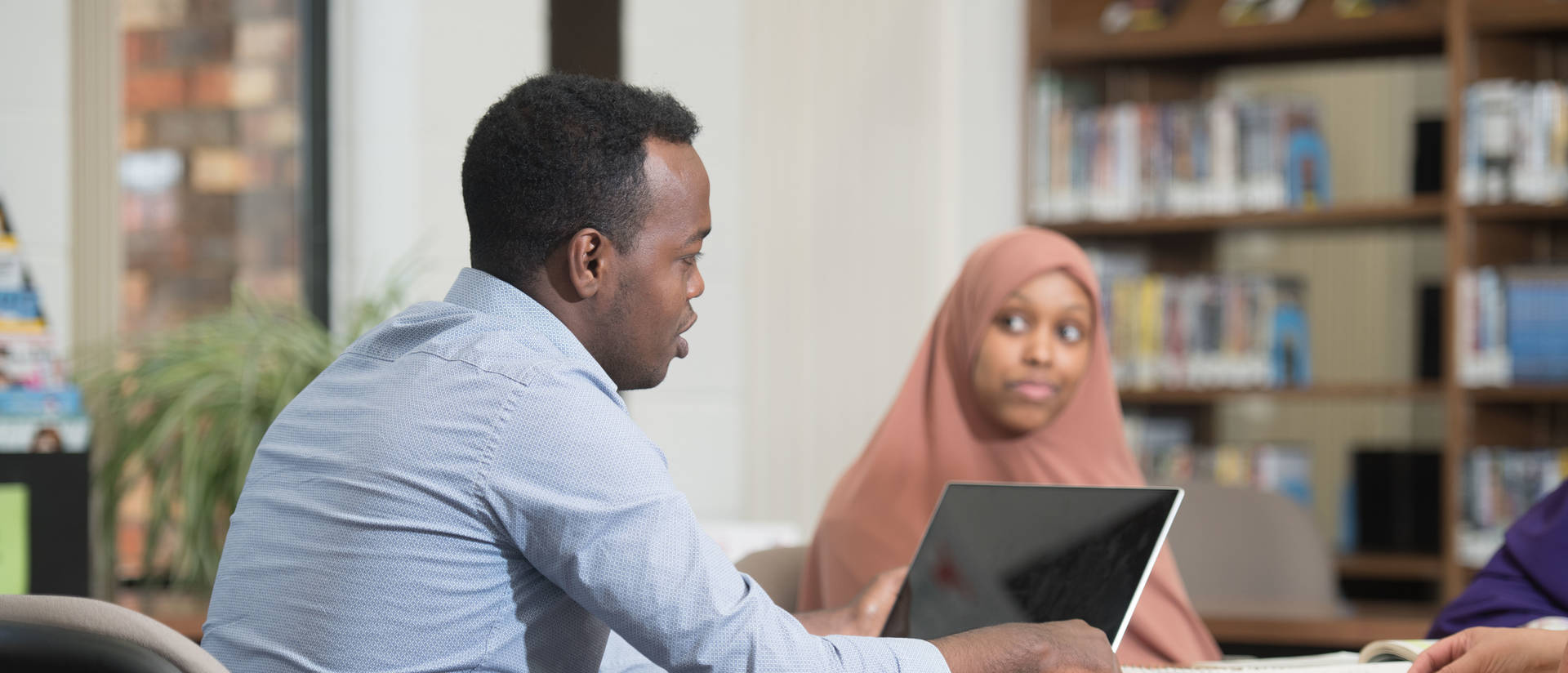 We are your home for research, study, and collaboration. The UWECBC Library has the tools, the books and databases, the spaces, and the people to help you succeed. You can also take advantage of the live chat or schedule an appointment with library staff for assistance.
Learning Center
The Learning Center offers free tutoring in a variety of subjects. Students may drop in when tutors are available, no appointment necessary. For current tutoring schedules, please visit the library.
Accommodations Proctoring
Students with accommodations may arrange for alternative testing space in the library by submitting this form. All testing requests should be submitted at least 72 hours in advance, if possible. For more information about accommodations proctoring, please contact Linda Snider, Library Services Assistant.
View complete step-by-step proctoring procedures for instructors.
Study Spaces
The library offers a variety of spaces for collaborative work and quiet, individual study.
Interlibrary Loan
Materials not held by the library may be requested from other libraries through UW System Resource Sharing, WorldCat, or interlibrary loan. If you need help placing a request, please ask at the library's front desk.
Campus Archives
The UWECBC Library's collection of campus historical artifacts is available to all students, faculty/staff, and community members. The physical collection includes historical photographs, documents, promotional materials, publications, and much more. Ask a member of library staff for help with items in this collection, located in the Learning Center behind the reference desk.
Read more about UWECBC campus history.
UW Digitized Collections also houses an online archive of UWECBC historical photos.