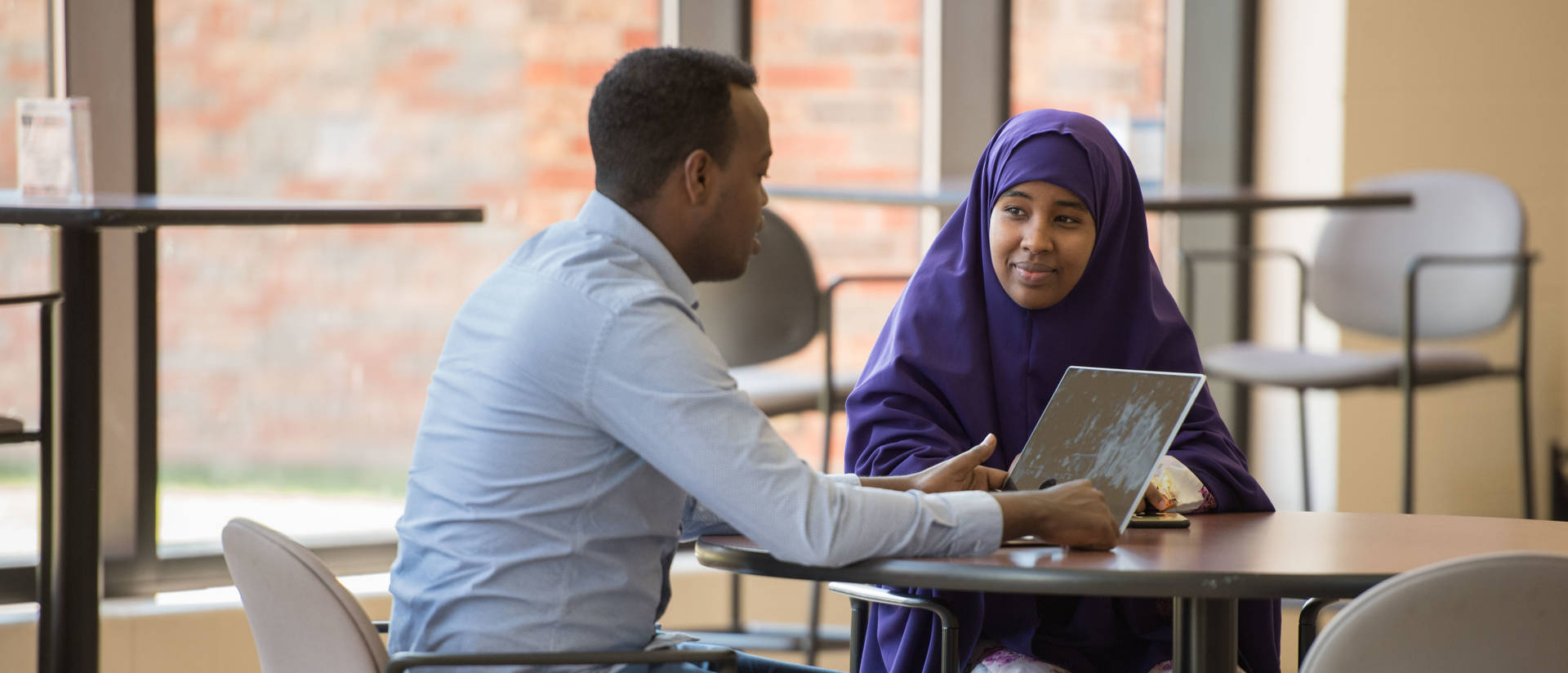 Congrats – opportunities await!
You've been accepted and are #uwecbcPROUD. There are a few things to do next to ensure you get everything taken care of before starting your academic journey.
Click the arrow to expand each item and learn more.
1. Activate your account

Activate your account by visiting myusername.uwec.edu. You will need your username and campus ID, which are found in your admit letter or application acknowledgement email.
2. Accept your admission

After being admitted and activating your account (step 1 above), accept your admission offer by signing into CampS, selecting the Admissions tile, and clicking the Accept button.
3. Schedule a Skype meeting with your International Student Coordinator

Learn more about becoming a UW-Eau Claire–Barron County student by speaking with your International Student Coordinator. Breann Devillers can be contacted at devilleb@uwec.edu.
4. Sign the Payment Plan Agreement

Log into My CampS and sign your Payment Plan Agreement (PPA). Completing this step will let your academic advisor know you're ready to start planning your schedule!
5. Apply for scholarships

Visit the scholarship website for the scholarship application, descriptions, criteria and amounts. Students who are accepted by the application deadlines below must fill out the separate Admissions scholarship application to apply. Eligible students who are admitted and have a scholarship application submitted by the Feb. 1 priority application deadline may be considered for early awards.

Fall semester – July 1 | Spring semester – January 1
6. Apply for student visa

Contact the U.S. consulate in your home country for information regarding the SEVIS fee and applying for a student visa.
7. Apply for housing

Glenwood Commons, within walking distance to UW-Eau Claire – Barron County, provides housing that adds to the college experience. Housing for students is limited, and on a first-come-first-serve basis. If housing at Glenwood Commons becomes full, we will provide information about other options. To learn more, click here.
8. Make your travel arrangements

Please arrange your flight plan to arrive at the Minneapolis/St. Paul (MSP) airport on or just before Friday, January 19.

Reserve an advance seat on the MSP airport shuttle to Rice Lake (2-hour shuttle ride). Make this reservation at the same time you book your flight in order to avoid the cost increase associated with last-minute bookings.

Once you made your travel arrangements, please email the confirmations to your international advisor.

The mandatory International Student Orientation will start on Monday, January 22.
9. Send in your final school records

Mail official, original, or certified true copies of your school records and graduation certificate (if applicable) to the Admissions Office. Provide a certified English translation if the records were not issued in English.

UW-Eau Claire
Office of Admissions
105 Garfield Avenue
Eau Claire, WI 54701
USA
We're here to help
If you have any questions about the steps after you've been admitted, feel free to contact us.
Contact us