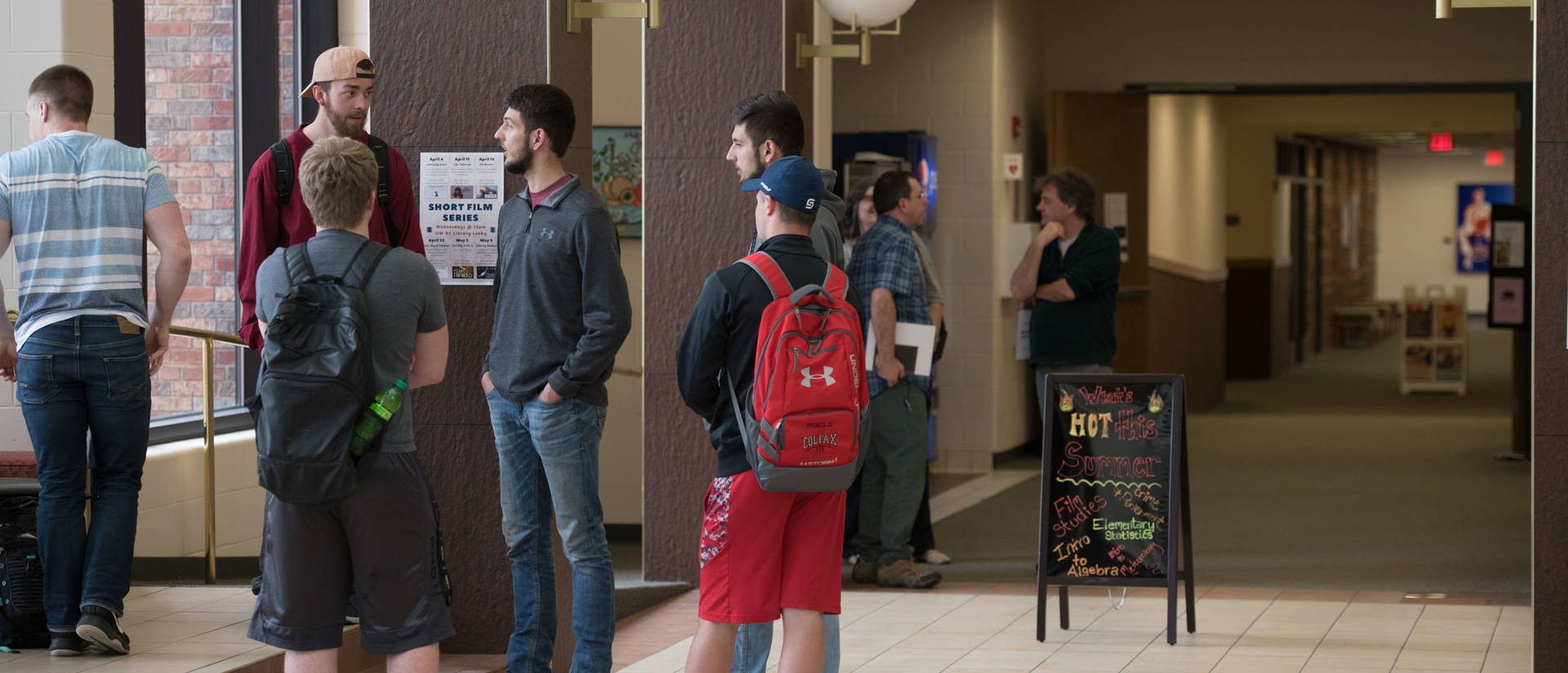 Parking and travel information
Just a few details about parking and travel and you'll be ready to visit us on the UW-Eau Claire – Barron County campus in Rice Lake.
How do I get there?
UW-Eau Claire – Barron County is located in Rice Lake, Wisconsin. Use this address for your GPS navigation:
UW-Eau Claire – Barron County
1800 College Drive
Rice Lake, WI 54868
Navigating Campus
View a map of campus here. Visitor parking is available in front of Meggers Hall at the main Commons entrance. Additional parking spaces are also located in the north or south parking lots along with the joint UW-Eau Claire – Barron County/Northwood Technical College West lot. Visitors can park in the reserved parking spaces after 5:00 p.m.
Scheduled visit
If you scheduled an official visit using our website, please check your confirmation email for visit details.
Unscheduled visit
If you are planning to visit and don't have a reservation, stop by the Solution Center in Meggers Hall.